Recently we established an enterprise-oriented product named Go1 CMS into the business marketplace. What exactly is
Go1 CMS
? Go1 CMS is a 100% open-source headless Content Management System (CMS) built using the heart of Frappe, Angular, and Ionic framework. This fully customizable CMS platform supports editors and developers to create content and website architecture seamlessly with no coding.
The Go1 CMS open source can be accessed in various ways. i) Entire code base is available on GitHub. ii) Download and enable from Frappe App Marketplace. iii) Get started from www.go1.cms.com page easily.
In a recent ERPNext Conference 2022 held in Mumbai, our Founder announced the launch of Go1 CMS, and its benefits to upcoming and growing industries. The advantage of Go1CMS is that the developer can use the codebase and consume API for mobile application development.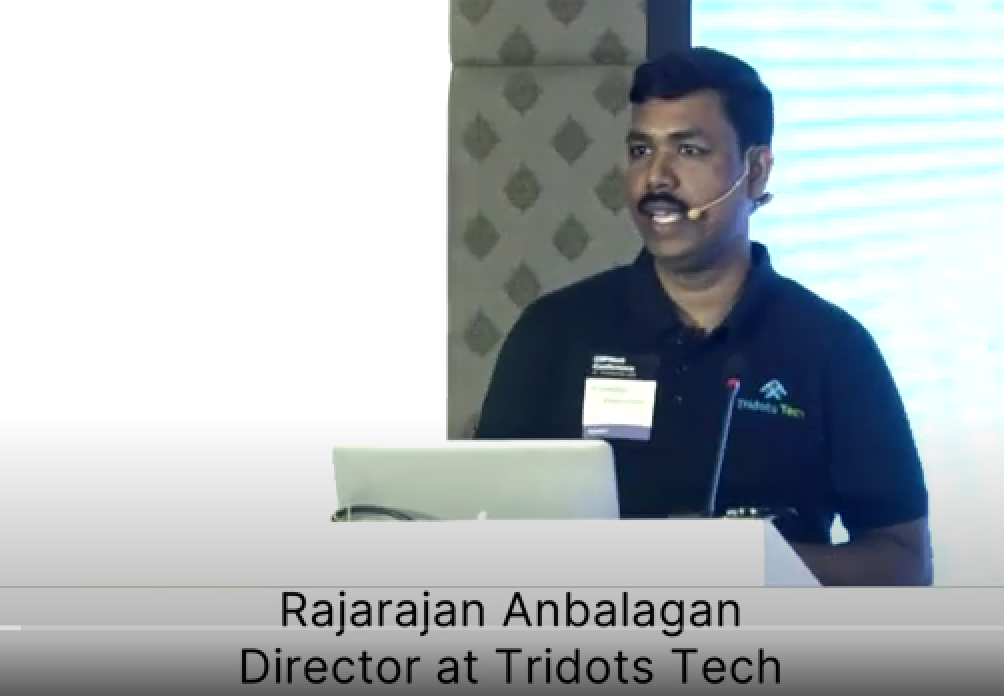 Mr. Rajarajan Anbalagan shares his business journey and the beginning of Go1 CMS with all 300+ entrepreneurs and Frappe community. This is what he said, 'Today I'm gonna talk about building a content management system using frappe, ionic and angular. We have been in this industry for almost 15+ years. So whenever we start with a web development service, the website is the centerpiece of attraction or one of the major parts, a client looks for. So, like every other software company, Tridots Tech also started by offering services based on customer requirements, we build websites using open-source tools available in the marketplace. Likewise, we have been using various trending technologies and frameworks like PHP, and .net in the last few years. Whatsoever as software upgraded, we encountered this wonderful framework Frappe and migrated our entire applications, tools, and software into it and built everything on top of Frappe. As well, to extend the possibility of implementing more functionalities and design-related stuff, extending features in other platforms. In Frappe we found it was indeed a miracle to build a lot of functionalities and thought that we might need a better platform to design matters.
So that's why we thought of building our own CMS. In our headless CMS, we are splitting the entire stuff from Frappe to the different hosting platforms we can host the entire system into the Firebase or whatever user wanted. Users can keep the backend in Frappe or other ERPNext.
So, in Go1 CMS we have various features like Page Builder, Page Templates, Section Templates, Components, and other interesting goodies.'
To know more about Go1 CMS open source and demo the page builder architecture, click the youtube link below.
VISIT TO KNOW MORE: https://www.youtube.com/watch?v=6PPJy6cHJrs
"As Tridots Tech founder & CEO, I'm so thrilled and happy to share my business journey with you. Hope you're motivated. Do try our Go1 CMS to build a simple online presence for your enterprise. Currently, we don't interlink Go1 CMS with the E-commerce Industry, but in the upcoming days, we may look forward for betterment. Thanks for your support.
- Rajarajan A"

Want to build a website or mobile app from scratch? call Tridots Tech today!