In today's technology world, what stands...wins first, what bends...falls first. That is presenting current businesses or companies competing. Well, today, we will find out about the ERP system and is it imperative for your company. ERP stands for Enterprise Resource Planning, and it is a structured and systematic framework that encompasses all of a company's resources, knowledge, and operation. ERP software integrates all business processes combined, consolidates them, and automates them, including accounting, human resources, reliability, purchasing, stock, sales, and tracking. Real-time data access provides operators with a single source of information thanks to a shared common database. Cut down the process with tightly fledged systems for financials,
CRM
, stock monitoring, supplier and
distribution management
,
payroll
, and dashboard reporting for companies.
What you need to know about ERPNext system?
ERP provides a streamlined way of working for your business, increasing efficiency while also lowering costs through increased profitability, shorter time, and better performance. Attempting to make the most of an ERP solution ensures reevaluating the customer in order to fulfill production deadlines, remain competitive, and produce value. You'll be driven into the digital age if you take the next steps to recreate your organization.
As a critical strategic decision leader, we know how well you understand your company's objectives and priorities, and we're confident that the word "development" is one of them. Any company, when it comes to growth, does not have it easy. Over time, the sincere efforts pay off as the company attracts new clients and the straightforward work process transforms into a complicated document-laden environment where connectivity is a major issue.
Well...Tridots Tech designs top ERPNext systems that are versatile and robust to serve large organizations, but affordable and flexible for small and mid-sized businesses alike, based on decades of experience providing adaptable solutions.
Read More: ERPNext Software Development For Manufacturing Industry
Challenges solved using ERPNext
Numerous SME companies today want to develop and succeed in the digital age, but they lack the necessary technology infrastructure. Implementing an ERPNext solution will help save time and expense while still empowering your business to improve. With our cloud-based, flexible, scalable ERPNext solution, you can access your system from anywhere, anytime.
By improving resource planning and management and improving efficiency, an ERP will boost a company's performance. Job flows, for instance, are used to streamline procedures, assess employee productivity, and measure outcomes. Employers would have access to open data, helping them to determine which processes are most efficient and which need to be improved. ERP will also provide data access to its users' clients, giving them accurate insight into data and assisting in the satisfaction of customer interactions.
What can ERPNext do for companies?
Identify customer enquiry

Track KPIs (Key performance indicators)

Track all invoices and payments easily

Assign & track tasks

Manage employees and their payroll

Manage database of customers, clients, suppliers, contractors, employees

Prepare project quotes

Keep track of all expenses and budget

Manage selling price of raw material, labor costs and machinery

Set reminders on maintenance schedules

Create, manage and publish own website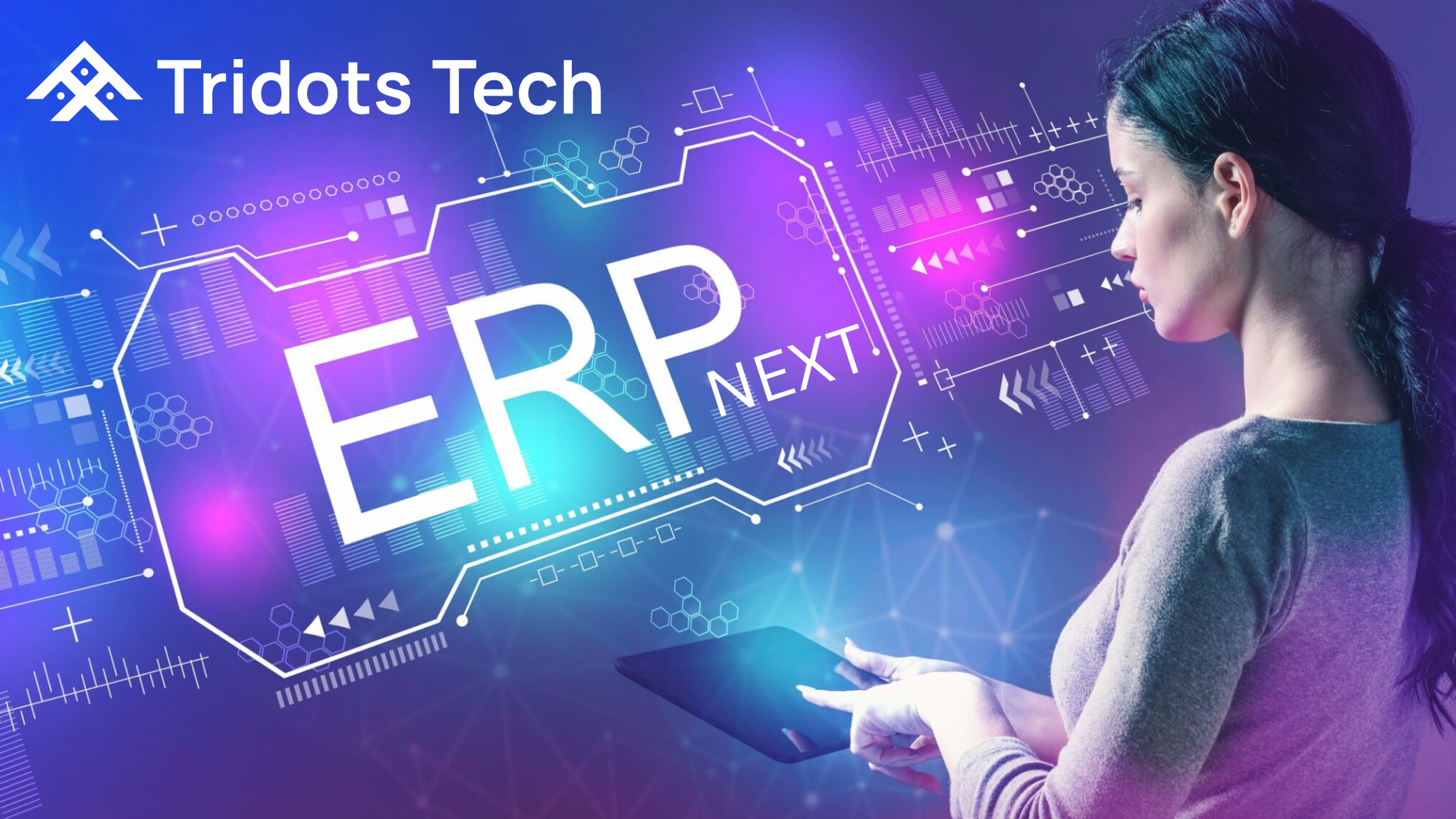 TRIDOTS TECH: Your Best ERPNext Partner
Hope this article about the purpose of ERPNext for companies, helped you, as a response, implementing an ERP framework is a must if you want to run your company efficiently now and in the future. ERP's dynamic approach to market trends sets the standard in terms of efficiency and profit margin. So, are you ready to implement ERPNext for your company and grow digitally? Call us today and catch your place in the on-running world.
Check out our ERPNext Services here: https://www.tridotstech.com/our-erpnext-services