When it comes to enterprise resource planning (ERP) software, there is no comprise to turn businesses smarter. To efficiently manage jobs, resource planning ought to be an aspect of your business organization. The smartest way about starting your own company is that you can connect with your co-workers your idea and perspective. You have various possibilities for your concept to rise and evolve into a better environment. But often failures of deception can get all of this chance and concept.
Tridots Tech
delivers a custom ERP software solution that incorporates enhanced resilience and flexibility into your business.
To coordinate, control, and execute a process that impacts the organization, ERP systems are implemented. An ERP framework offers an adequate way to keep situations under control, from employee work performance to running costs. Enterprise Resource Planning refers to the ERP system and is entirely committed to business administration. To organize and track the system through mobile or computer, it typically begins as a website design or application.
Each business is special and has various sets of goals and workflow regardless of the size and region in which they operate. This uniqueness of organizational characteristics involves the creation of tailored ERP solutions that are explicitly intended to promote the establishment of a new enterprise. The optimized ERP software application development offers the right planning and implementation, along with company expansion to enhance the clientele, the launch of innovative products, the introduction of various divisions into an enterprise, as well as many functionalities. Tridots Tech firmly believes that ERP defines the future of business development or growth via smarter, tech-driven routes. Why not check some of the following features of an ERP solution?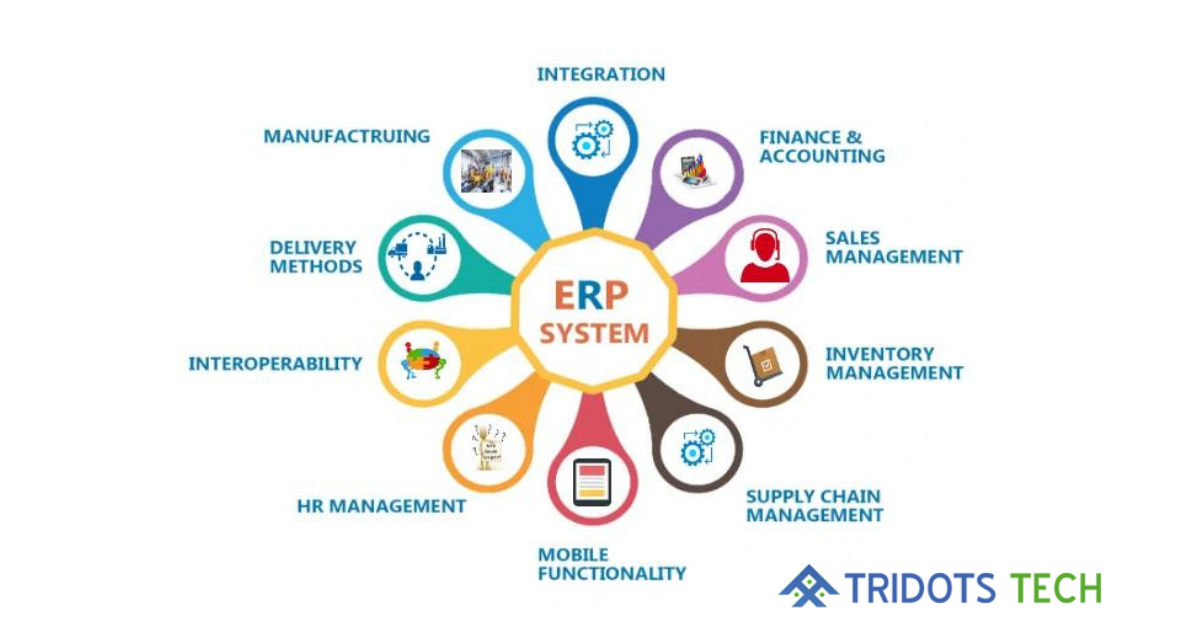 KEY FEATURES OF ERP SOFTWARE
Streamlining some aspects of the work of an employee

Specific function software troubleshooting

Maintaining the protection of all business information obtained in one spot

Generating a single analysis and reporting approach

Simplifying management and sales inventory

Trying to improve communication between employees in various departments of the organization
UNDERSTAND THE ADVANTAGES OF CUSTOMIZED ERP SOLUTIONS:
1. You may not have to modify enterprise patterns with personalized ERP software, which ensures that ERP software is applied according to your needs, never the other side over.
2. Enterprise Resource Planning software tailored by business activities helps the staff to run seamlessly and accept demands instantly, as only technological improvements remain that in frameworks or protocols.
3. In contrast with implementation, there is a misconception that custom ERP software development is costly. In fact, based on the software you choose, it is not. If selecting to want an Open Source ERP, where many solutions are accessible on the market, many organizations find it very cost-effective and little adjustment will enable it to function for your company.
4. Customizing ERP helps to remove excessive or undesirable characteristics—it also reduces uncertainty along with other agencies.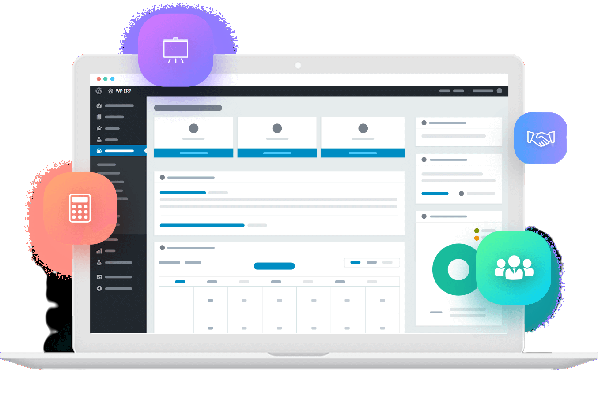 Once you have agreed that it is time to upgrade and optimize your business requirements because you need to work with a reputable ERP development firm, our experienced team will drop a line. All of your requests will be answered and provided with a perfectly free project estimate by our team-savvy Tridots Tech. So, what you think? Interested to own an ERP solution? Connect us today for affordable business functionality.